You are currently browsing the category archive for the 'Uncategorized' category.
Hi, all! I'm back again to do some ferrebeekeeping.
I'm going to start with something personal. I just got a dog!
I love dogs, but I prefer breeds that were created to perform specific jobs or tasks. Dogs with natural vocational skills and an innate sense of purpose seem happier, prouder, and um, gooder dogs, than canines bred to be merely decorative accessories. I prefer people who prefer working dogs as well, but that's another blog…
We often know these occupationally oriented animals by their very names. Retriever. Shepard. Blood hound. All magnificent animals and wonderful pets.
My wife and I just adopted a terrier, and although the terrier's genetic calling is not proclaimed in its title, every breath this little puppy takes exudes its identity as a vermin killing machine (as evidenced by our torn and perforated feet).
Terriers are extremely British dogs, designed exclusively for killing rats and chasing down foxes. A dog perfect for arrogant Lords and dirty basement gamblers alike.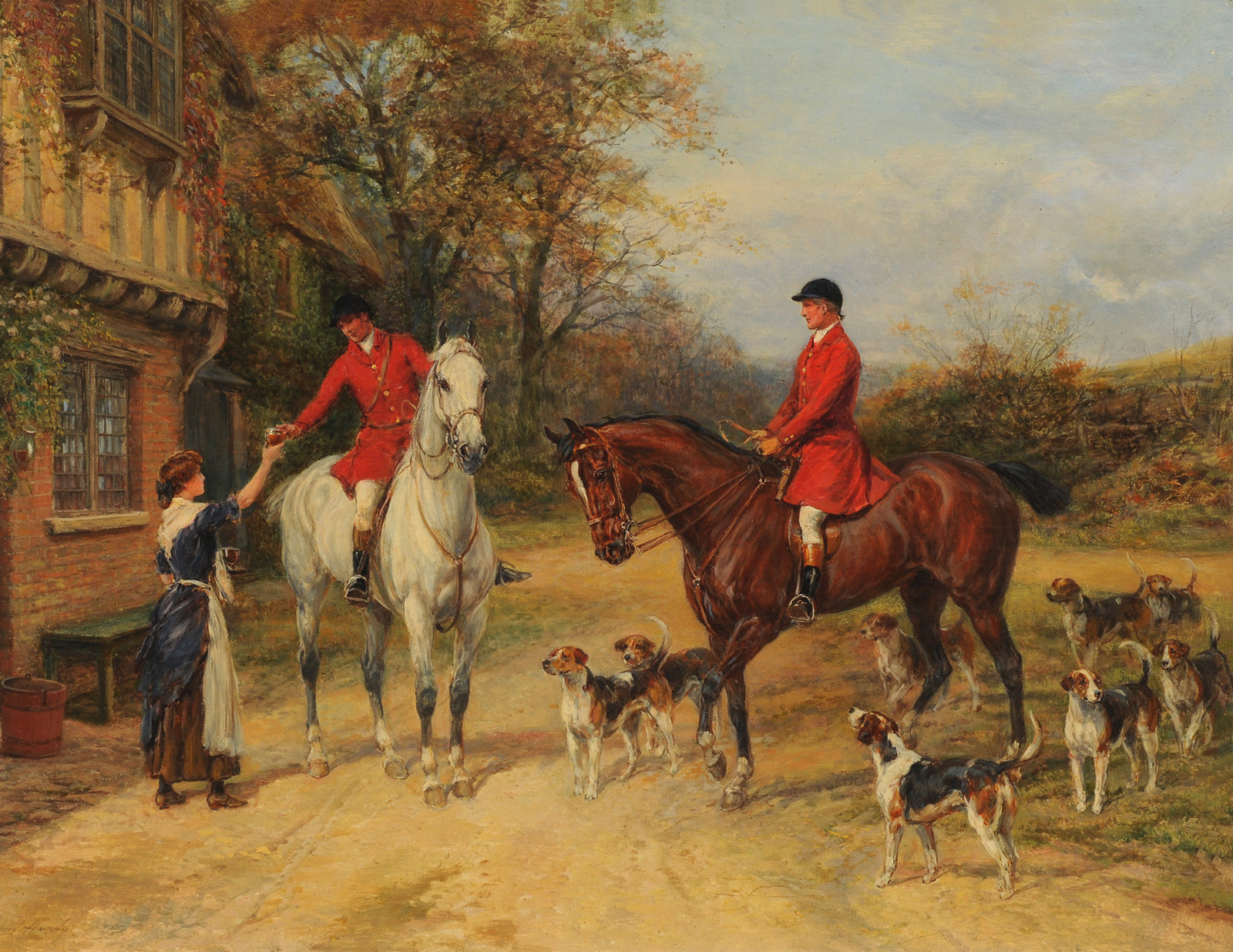 Out-maneuvering rats and out-witting foxes sounds like impossibly difficult work, requiring extremely specialized skills. Skills like small size, intelligence, tenacity, and fearlessness. If this sounds like your dog, you probably have a terrier.
They are also stubborn and contrary, often making up for their relative small size with big personalities.
The terrier: the-guy-at-the-local-pub-everyone-likes-to-drink-with-but-he's-always-hoping-a-barfight-starts of dogs.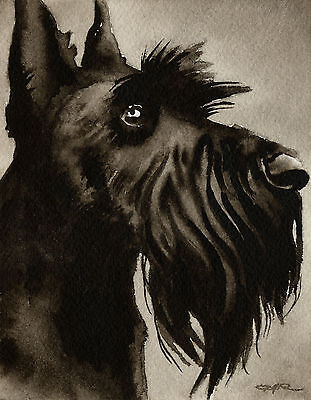 Once again, it is time to head back to the wild forest cwms of my ancestral homeland.  I will feed LG some corn, walk the golden fields and green forests, and visit my mother's kinfolks who dwell on the other side of some truly hospitable mountains.  It is going to be lovely. Brooklyn's urban lifestyle is nonpareil, but sometimes one must escape Flatbush for a bit.
Of course abandoning the old blogstead is not without peril! As soon as Ferrebeekeeper announced these travel plans, economic indicators started blinking red and the market began screaming in protest.  Evidently, without Ferrebeekeeper's weekly posts, the yield curve inverts and the world economy comes undone.
Therefore, I am once again turning over the reins of Ferrebeekeeper to the experienced hands of Dan Claymore, the great speculative fiction visionary whose soon-to-be-released sci-fi epic stares unblinkingly at the wonders and horrors of our AI future.  Perhaps he will elaborate on these dark prognostications in some of his posts, or maybe he will take you back to the fish markets of Tokyo, or to the sketchbook of Japan's greatest movie director, or to places yet unknown.
At any rate, I am sure he will take you on a soaring journey…of the mind.  Also, he will have to bear sole responsible for the world economy for a week.  So please give a hearty welcome to Dan Claymore! Make sure to comment a lot (oh, and please let him know if you have deep connections to the world of science fiction publishing).  I will see you in a week!
After last week, you are probably thinking one thing: "what about these gobies?"
Last week Ferrebeekeeper featured a post on the invasive round gobies from the Black Sea which have showed up in the Great Lakes.  The blobtastic little fish sneaked into the lakes by means of ballast water carried across the great oceans in international freighters and now they are wrecking up the place.   The gobies are outcompeting larger fish for resources.  They are devouring native mussels.  To quote the USGS website, "This species has been found to prey on darters, other small fish, and Lake Trout eggs and fry in laboratory experiments. They also may feed on eggs and fry of sculpins, darters, and Logperch (Marsden and Jude, 1995) and have also been found to have a significant overlap in diet preference with many native fish species." Particularly hard hit are mottled sculpins, little round pebble-looking native fish which occupy(ied?) the ecological niche which the gobies are now taking over.  the fish horror stories contain some rather sad anecdotes of gobies biting sculpins and chasing them away and taking their lunch money and otherwise bullying them on the lake bed.  It is a rough world out there.
So are we just fated to dwell in a gobified dystopia from now on?  Well, actually, there are some positive things which the gobies are accomplishing and not everybody is sad they are here.  I was joking about gobies eating zebra mussels, the horrible invasive freshwater mussels which are filling up the Great Lakes and causing havoc to power plant and shipping infrastructure, however, it turns out the gobies do happily eat zebra mussels.  Additionally the gobies are not just eating other animals: they are also being eaten by them.  Because of the proliferation of round gobies, the previously endangered Lake Erie water snakes (Nerodia sipedon insularum) have become more prolific in number and the snakes are much fatter and happier (insomuch as we have records for these reptilian parameters).  The water snakes have been so successful at hunting gobies that they have been removed from the endangered species list (back before the act was watered down). 
Larger gamefish like walleye, yellow perch, and bass and are eating the gobies, as are piscivorous birds like gulls, cormorants, plovers, and bald eagles(!).  Unfortunately there is downside to this as well.  Zebra mussels filter decaying cladophora algae out of the water.  This algae contains C. botulinum, a bacteria which contains the infamously dangerous botulism toxin.  If the predatory birds eat too many gobies they can be killed by the botulism and several mass die-offs have occurred.
What is the point of all of this (other, than, you know, the fact that it is happening in the world)?  I suppose this article is really about ecosystems–the complex webs of life we depend upon.  they are fragile in unexpected ways and resilient in unexpected ways.  We need to think about them more and learn more about them (witness what happened in all of my aquariums).  Thanks for the mindfulness lesson, ugly invasive goby!
Let's talk about something really boring and horrible, but enormously important: health insurance!
About 10%-20% of my somewhat meager salary goes straight to the villainous CEO of Aetna who uses it to acquire more giant palaces, hunt orphans for sport, sail his fleet of super yachts, and, above all, to buy political and cultural influence (which is why American voters yammer to be fleeced by the vicious con-artists who run our private health care system).  This money is counted as "benefits" which come out of my salary before I ever see it, so the scam artists who designed this horrid medieval serf style system can pretend they are not responsible for wages stagnating for the last 3 decades (also it makes it hard to properly assess what health insurance costs unless you happen to be a forensic accountant).  Naturally I am afraid to leave my job and do something meaningful with my life, because, if I wasn't working for a Fortune 500 company, I would have no health insurance and would live a life where one misstep would result in bankruptcy.
Naturally 10%-20% is never enough for the rapacious monsters who run this awful industry–so if anything bad ever actually happens, I have to pay my own money for coverage until I reach a certain cap (I think it is $1500) after which the insurance kicks in and they pay 85% of all remaining costs up to some multimillion dollar cap.  I don't have $1500 so it is all irrelevant: I never go to doctors and I have no intention of ever going to one until I am carried there unresponsive by EMTs.  Hopefully I will die before I wake up to be bankrupted, after which point, they will undoubtedly send my heirs (my cats, I guess?) a six figure bill.
The executive in charge of Aetna (or CVS now?) is a full-on oligarch who is lavishly compensated for denying coverage to you and your family and to your friends and for shaping Aetna into a more efficient monopoly for destroying society (you don't have to take my word—you can look it up, the last CEO made a half a Billion dollars for combining Aetna with CVS so they could fix the prices of drugs).  I am picking on Aetna because it is my insurance company (although I am sure that writing about them without review from a panel of hand-picked arbiters violates some clause of their infinite legalese notices).  Also, I think it is funny that their company is named after the Latin name for the noxious volcanic mountain which was the home of Echidna, the mother of monsters in Greek mythology.
If Americans could properly understand what is going on, the real question is whether the masterminds who run health "insurance" in this country would wind up in prison after their ill-gotten gains were nationalized. Alas, just as my health insurance information is 900 pages of incomprehensible legalese which says I effectively have to pay for everything, the entire argument has been framed by these villains as about market choice versus poor people trying to take your benefits. Complexity is the friend of insurance CEOS, who trust that anyone cunning enough to unravel their enormous grift will be smart enough to join them in benefiting from the scam.
Which brings us to the election of 2020, an extinction-level political event which is already rocking the foundation of society.  If Trump and the Republicans win (in a critical census year), they will use their power to permanently alter the democracy so that they can never lose.  They will also further deregulate the health-care industry and let the rapacious insurance CEOs do whatever they want. They must be stopped.  The Democrats can indeed stop them and win everything, but, in order to do so, they will have to run on the popular aspects of their agenda (which are easily summarized in the following polling data from Rolling Stone).  The percentages represent the number of responders who thought the idea in question was something which should be implemented:
Basic Income (UBI) of $1,000 a month: 26%

Reparations for slavery: 27%

Decriminalizing illegal border crossings: 27%

Abolishing the death penalty: 36%

Medicare for All that ends private insurance: 41%

Eliminating the Electoral College: 42%

A tax on fossil fuels: 50%

$15/hour minimum wage: 56%

A sales ban for assault weapons like AR-15s: 57%

Raising taxes on incomes above $1 million: 62%

A Green New Deal: 63%

Legalize recreational cannabis: 63%

A pathway to citizenship for the undocumented: 64%

Medicare for All (that want it) — i.e. a public option to private insurance: 70%
This extremely useful but somewhat surprising list has some bad news for people who would like to see the USA copy its (healthier & happier) peer nations and adopt universal free medical coverage. The idea of moving to a free comprehensive system such as Canada or the UK enjoy, scares people because health insurance companies have taught us the true meaning of fear.
The health insurance industry is firmly behind "Medicare for those who want it." They will use it as they have been trying to use "high risk pools."  They will deny coverage to everyone with a costly health care problem and dump all such people on the state (which will, additionally, not be able to influence prices in a meaningful way). When Medicare goes bankrupt, they will then say "see! We told you" and fix the system so that everyone must pay an even higher premiums, deductibles, drug-prices economic rent.  It goes without saying that they will make the rules more onerous and impossible to comprehend.
I don't know how we can move beyond this (although I am doing what I can by writing incandescent political articles which will probably get me in trouble instead of writing about Gothic art).  Pathetically, I am not even entirely sure how correct some of the things I am saying are.  The issue has been hopelessly mangled into a mess where professional health-care experts can't figure out what is going on. How are the rest of us supposed to figure it out?
So Americans are voting for multi billion dollar companies and their crooked CEOS to pocket more of their money all so that we can have shorter more fearful lives that are filled to the brim with confounding paperwork and legal fights.  It is unconscionable! Maybe the Republicans are what we deserve.
There is of course a final option.  The CEO of Aetna could just buy a bunch of flounder art for his mansions, in which case I would have no choice but to drop my angry talk and simply praise him as a gifted business leader (although it should be obvious from this jeremiad that these people have stupendous money-making prowess).  I am waiting to sell out! Until the offers begin to pour in though, we will have to do what we can to make the system better (and to preserve the rapidly diminishing money spent on scientific research, which is what makes health care worthwhile to begin with).  Let me know what you think down below.  Maybe we can change some of those polling numbers before 2020 gets here!
The political crisis which has beset 21st century America generates such a breathtaking number of headlines that it is easy to become numb to the poor choices, the controversies, the hyperbolic invective…and just to the national news in general.   I have mostly chosen not to focus on the wretched litany of mistakes, missteps, idiocy, and criminal misbehavior coming out of the Trump Administration, but today I am making an exception since the program being attacked bears on larger affairs than those of our beleaguered nation.  The Political Crisis of the early 21st Century is one thing, but today's news potentially affects the Holocene/Anthropocene Mass Extinction of Life on Earth.
The Endangered Species Act of 1973 was passed by bipartisan legislation and signed into law by Richard Nixon. It is the key U.S. law for protecting wildlife. The law can certainly not be repealed in the paralyzed super-partisan Washington of today, but the Trump administration is choosing to enforce the law in new ways which undermine the purpose of the Act.  Specifically there are two proposed changes:
The first is that agencies enforcing the ESA are given latitude to ignore projected future changes.  The exact verbiage is "The Services will describe the foreseeable future on a case-by-case basis."  This means that regulators are free to ignore the outcomes of their decisions provided those outcomes are not immediate.  If actions taken now will disrupt or ruin a habitat within a few years, well, that's no longer the purview of the Act.  Talk to the relevant agency once the bad thing has happened, not before!
The second (and more disturbing) change is an omission.  Decisions about how to protect species were previously based solely on scientific consensus  "without reference to possible economic or other impacts of such determination."  That phrase has now been removed from the guidelines.  We will see what this means in the real world.  To me it certainly seems like if the choice comes down to protecting the habitat of an endangered frog or protecting the profits of a dirtbag real estate developer, unknown apparatchiks are free to chose the latter for unknown reasons.
Experts suspect that these changes are giveaways to real estate concerns and to mining & fossil fuel extraction industries.  It isn't hard to see why they think that!  It is worth noting though that the Endangered Species Act is extremely popular and effective.  To quote an article on Vox
The act is generally uncontroversial among the public: About 83 percent of Americans (including a large majority of conservatives) support it, according to an Ohio State University poll. And it works: According to the US Fish and Wildlife Service, the act has prevented the "extinction of 99 percent of the species it protects."
So call/write to your elected officials and raise a ruckus!  There is a lot going on right now, but any politician who isn't completely owned by Exxon is likely to at least think about messing up legislation with an 83 percent approval rating.  Is the world going to lament the absence of some hideous prefab condos in the exurbs or are we going to miss the beautiful animals and plants that support the web of life which humankind is part of?
"Northern riffleshell, snuffbox, clubshell and rayed bean" Remember those names for soon they may indeed be nothing more than memories.  An invader has come to America from the mysterious seas of Central Asia.  This interloper stowed away and came to America 30 years ago.  Authorities are powerless to stop the rampage of terror.  It has already conquered the sinister-sounding Lake Erie, a freshwater sea which is found deep in the hinterlands of…wait…Lake Erie borders New York ? [checks notes]
What on Earth is going on here?
You may think this absurd looking creature is a sentient hockey puck or the ghost of Jim Backus.  It is instead a goby…a tribe of fish which are sort of the prairie dogs of the sea.  This is the round goby (Neogobius melanostomus).  It is a hard-headed omnivorous fish which can live in both fresh and salt water.  Originally native to the Black Sea and the Caspian Sea, the tiny fish is thought to have come to the Great Lakes by stowing away in ballast water of a freighter.  Since its arrival in the Saint Lawrence Seaway, it has made the entire Great Lakes its home and it is now spreading along the rivers and creeks radiating from the lakes.
This is a pretty impressive feat and nobody is castigating the ugly little fish for being lazy or weak.  In fact it is even sort of endearing in a crude 1970s cartoon sort of way.
Unfortunately the gobies' unstoppable appetite is leading to the extinction of indigenous freshwater mussels like the Northern riffleshell and clubshell mussels.  Freshwater mussels were already in trouble because of pollution, habitat loss, and stream degradation.  Now they have to contend with this formidable 9 inch long 2 ounce predator.  I have written this article with a joking touch, but, sadly, this sequence of events is no joke. Ecologists are worried that the gobies will continue to spread (particularly with the help of careless anglers, who use them as live bait).  Understanding and curtailing the proliferation of alien species causing havoc in unprepared ecosystems is one of the defining environmental challenges of our times (which are filled with environmental challenges), but so far nobody has figured out how to do so.  Perhaps in the future the Great Lakes will be filled with the descendants of round gobies eating zebra mussels.  Sometimes it seems like nobody and nothing can keep up with the pace of change.
The art of the middle ages was meant to be viewed the way motion pictures are in the modern world. By painstakingly combining different disciplines (sculpting, painting, jewelsmithing, architecture, and calligraphy), medieval artists created emotionally fraught works which told an ever-changing story. The hidden figures, complex allusions, and frame-by-frame narrative progression invited extended contemplation.
The sculpture "Idolatrous Floundering" is crafted to mimic these epic devotional artworks. Yet, whereas medieval art was meant to highlight the centrality of hierarchical religion in people's lives, this sculpture apes such forms in order to examine the ways in which society uses emotional hooks to manipulate people for political or economic reasons. There is no sacred miracle at the heart of the hooked fish, just a dangerous trap. The strange addled worshipers and the natural world itself all stand in peril from this deadly devotion to false idols.
Like the artisans of yesteryear, I carefully sawed, carved, sanded, and engraved the elaborate frame (and using a lathe to turn the finials). Then I painted the panels and hand-sculpted (and baked) all of the little polymer figures. Hopefully the jewel-like work possesses some of the troubling power of devotional artwork, but I also hope it won't serve as a reliquary for a world ruined and used up by desperate adulation of coercive seductions.
The dominant religion of Burma/Myanmar is Theravāda Buddhism.  But there is a pervasive older animism which lies just beneath the surface of Burmese Buddhism.  This ancient folk religion centers around the worship of "nats", spirit beings which can be found in natural things.  Nats are complex and take on different forms and meanings depending on local custom and belief (although lesser nats tend to be tricksome and irascible).  Human beings can become nats, particularly if they die gruesome violent deaths. The worship of nats takes various individualistic shamanistic forms, but the universal practice throughout the land involves placating the nats with little shrines and offerings of bananas and coconuts.
The stolid Buddhist monarch, King Anawrahta (1044-1077 AD) was frustrated with the widespread worship of nats and he tried to stamp it out with royal edicts and persecutions, yet people merely worshiped on the sly, replacing their nat statues with coconuts (which could always be passed off as, well, just coconuts).   Anawrahta realized he could not eradicate the people's folk belief, so he formalized it by introducing 37 greater nats and giving them a chief with a Buddhist name. Additionally he tried to tie the 37 nats closer to Buddhist iconography and practice.  Yet the ancient traditions still persisted and the 37 nats (who endure as a national pantheon to this day) are not entirely convincing as Buddhist devas, which is how they tend to be portrayed).  For one thing, almost all of the 37 died in terrible carnage (which is known as "green death" in Burmese).  Likewise, they don't quite seem to have the divine perfection and blissful superhuman happiness/tranquility of devas or Bodhisattvas.
For example, this is Shingon (ရှင်ကုန်း) aka "Lady Humpback."  She was a "maid" of the handsome womanizing King Thihathu of Ava, but it sort of seems like she was maybe a concubine or a sorceress since she accompanied the monarch in battle.  She was on her way back to the capital Ava when she "died"…which also seems like a euphemism (?) for being poisoned (Thihathu was also murdered with arrows at the order of the beautiful evil queen Shin Bo-Me).  After her "death". Lady Humpback transcended into a nat, but, despite her godhood, she thereafter walked bent over in agony with her arms swaying lifelessly.  If I apotheosized into a Burmese deity. this is not how I would want to be!  Does anyone out there have a more comprehensive version of this tale?  I think I am going to have to go to the New York Public library and look at actual books to find out more, but, even so, I get the feeling the real story might not be written in any language other than Burmese.